Virtual Online Coaching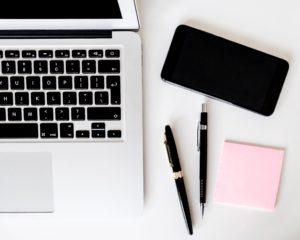 Virtual Online Coaching is perfect when you want the expertise of an Organizer and Coach without the hands-on service.  Through this video chat option you get the personalized plan and coaching to help you through any project, goal or area you're struggling with.
With the sensitive nature of the work that I do and the high level of trust it requires, you can be assured of 100% confidentiality. My non-judgemental and caring approach will make organizing easy and fun. 
Virtual Online Coaching is for you if:
You live outside of our service area or want to work on your own
You are self-motivated and a do-it-yourself kind of person
You need help getting started, some coaching, new ideas and/or accountability
You have time available to work on your project between video calls
You are a current client who needs follow up or a maintenance video call
You are able to video chat  with your smartphone, tablet or computer (I can help you with this)
You have internet that can process the video (this is usually not a problem)
Book your FREE Phone Consult to get started!
Testimonials:
"I had a fabulous experience with Denver Organizer.  It was a pleasure to learn from Judy and glean from her expertise.  From the start, I could tell her time management skills were top notch and I knew I had come to the right place.  She is very good at conveying in a straight forward manner the best way to bring order to my surroundings in the simplest way possible.  Than you for sharing so many wonderful tips to help me better take care of my household and business.  Even though she is hundreds of miles away from where I live, it did not matter; I was able to learn just what I needed to know to make all the difference.  I am starting to really love my space!"
Joy – Almont, MI
"It has been a wonderful journey to Organized Freedom with Judy. She has been utterly helpful, non-judgemental and a joy to work with. She kept me focused with her great tools to declutter my stuff and my head. Three Cheers and 5 stars for Denver Organizer and Judy!"
Julie – Tuscon, AZ