Paper Organizing  and Digital Organizing Specialist
Paper Organizing and Digital Organizing is a specialty of Denver Organizer.  Not only do we love organizing paperwork, we will eliminate your piles of paper quickly and efficiently.  The key to our success in paper organizing is our unique system.  It is flexible enough for the needs of our clients while being easy to maintain.  We can provide customized solutions for:
Small or Home Business

Busy Families

Tax Records & Receipts

Budgeting & Bill Pay

Kid School & Art 
Paperwork can be very overwhelming and a constant battle.  Getting your paperwork in order and helping you set up a filing system can make a huge impact in your everyday life.  You will love being able to find what information you need quickly and easily.  We will help you determine what documents you need to keep and how to most efficiently store all categories paperwork.  And the best part is our system is easy to maintain and use.
And if you are thinking about going paperless or getting your digital files organized, we can help with this too.  Working with you to determine your needs and find the easiest way for you to convert to digital storage and/or set your system up.  Digitally organizing photo's, school art, tax records, important documents, reference material, and other information is easy to access from most devices when it is stored digitally. Digitally stored information is also easy to search and find what you need while keeping your information safe and secure.
As an Evernote Certified Consultant and avid user for years, Judy can help use this and other platforms to create a digital plan that will work for you and your family or business.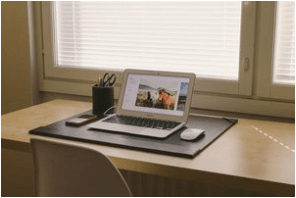 We'll help you determine your goals and make a plan to turn your vision into reality. You will love the personal service we offer by taking the time to get to know you, learn more about your schedule and understand your individual needs.
Our goal is to tame the paper and set up systems to eliminate the paper clutter, save you time and simplify the process.
Your trust and privacy are very important to us.  We promise you 100% Confidentiality and a No-Judgement Guarantee.
---
How to work with Denver Organizer:
 Contact us through the link below to start the process.
 We'll contact you to schedule your free consultation.
 During the consultation, we'll discuss your project, answer any questions, determine job requirements and schedule your work sessions.
 Work with us or have us complete the organizing for you during the work sessions.
 Relax and enjoy your new and improved space!!
---
---
---
---
---
---
"The last area Judy worked with me on was my finances and budget. She has simple processes for what can be an overwhelming task. The paperwork had been in piles on my desk and even on the floor. It didn't take long to evaluate, sort and make a plan for me. We set up a filing system and workable budget as well as. Now I don't worry about anything slipping through the cracks, acquiring late fees or misplacing any important documents.
I would recommend Judy to anyone who would like to simplify their life! She has solutions that work!"
Tesla  – Denver, CO
---
"Judy has been such a help to me. She helped me move, clean, digitalize files and organize my life. I tell all my friends about her and encourage them to call her for all kinds of projects."
Heather – Denver, CO
---