Hands-On Home & Office Organizing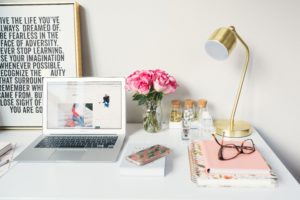 Hands-On Organizing is for you when you need in-home or office help.  I can help you with any project or just do it all for you.  With my all-inclusive luxury package pricing, you don't have to worry about extra charges adding up. I'll take care of all aspects of your organizing project to make it simple for you.
With the sensitive nature of the work that I do and the high level of trust it requires, you can be assured of 100% confidentiality. My non-judgemental and caring approach will make organizing easy and fun.  
All-Inclusive Luxury Packages Include:
– Hours your organizer spends in your home or office, PLUS
– Product recommendations and online shopping links
– Additional hours spent shopping for needed supplies
– Communication by phone, email and text
– Priority advanced scheduling
– Free drop off one carload of donations per session
– Free electronic recycling of computers, phones and TV's (under 30″)
First Work Session:
3 hours of organizing
*New Client Special $165*
Regular Price $210 (Save $45)
 We can discuss packages that might be a good option for you at your free consultation or first session.
Small Package:  2 Work Sessions
6 hours of organizing
5% off (Save $20)
$400
Medium Package:  4 Work Sessions
*Most Popular*
12 hours of organizing
10% off (Save $80)
$750
Large Package:  6 Work Sessions
18 hours of organizing
15% off (Save $160)
$1,070
Additional organizers can be arranged for larger projects.  Custom packages for special projects and projects outside the service area available upon request.
Book your FREE Phone Consult to get started!
Testimonials:
"Judy was recommended to me by the decorator I was using and she has been wonderful. Judy works super hard, doesn't slow down, and doesn't shy away from hard tasks. She has helped me clean out many carloads of stuff when I need to clean out our kitchen and basement. She also worked with my kids on cleaning up their rooms plus steps in when I am overwhelmed with various tasks, like putting together my son's IKEA bed or figuring out a system when we did a kitchen remodel."
Tracy – Denver, CO
"I used Denver Organizer. She's was amazing! She helped me get 3 rooms unpacked and organized in just a couple of hours. She was fast, super friendly & even gave my kiddos tasks to keep them busy while we were working. I highly recommend her!"
Lacey  – Parker, CO
"Judy is awesome! I've been needing a kick to get my master bathroom organized she gave me shortcuts, helped me part with items I really didn't need, and the best part is that it has stayed clean and organized after a year!"
Melissa  – Denver, CO