---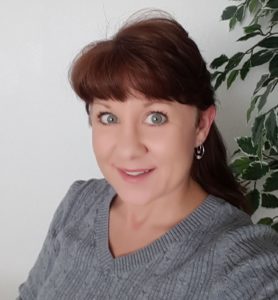 Professional Organizer serving the Denver, CO area and Virtual Online Professional Organizer serving worldwide
Professional Organizer and Coach, Judy Nicholson has created an all-inclusive luxury organizing service above all others.
Have you dreamed about getting organized but never make any progress? A Professional Organizer can get you organized in a fraction of the time and set up systems to keep you organized!  We want to make things easy for you and simplify the process.  Whether that's helping you tackle that overwhelming project, get unstuck, providing accountability, offering support or recommending just the right product or solution. 
We'll help you create spaces you love and get things in order for you. You will be less stressed, save time and money. By creating customized solutions and systems, you'll be able to find what you need, when you need it and create a calm, orderly environment for you and your family.
Are you too busy, overwhelmed or don't know where to start?  Have you had big changes such as a move, new baby, marriage, divorce or death in your life? We have all experienced busy times of life and changes that have upset our lives and homes.  This can result in unfinished projects, clutter, and chaos in your life.
This is where Denver Organizer comes in to turn your vision into reality!
---
---
How to work with Denver Organizer:
 Contact us through the link below to start the process.
 We'll contact you to schedule your free in-home or phone consultation.
 During the consultation, we'll discuss your project, answer any questions, determine job requirements and schedule your work sessions.
 Work with us or have us complete the organizing for you during the work sessions.
 Relax and enjoy your new and improved space!!
---
---
---
---
Training and Experience
We have the training and experience to make organizing less overwhelming and stress-free.
We set up systems to keep things in order and teach you how to make it easy to keep organized and have more time to do what you love.
We believe anyone can be more organized, even if you think you can't!
We make it easy and fun while providing efficient and effective customized solutions that work.
No-Judgment Guarantee
As a trained Professional Organizer and Coach, you can rest assured that we offer a 100% Confidentiality and No-Judgment Guarantee.
Your trust and confidentiality are very important to us and we will respect your privacy.
We help you get back on track and catch up on those projects that have become overwhelming,
Or projects that you just want someone to do for you!
---
---
Make the Investment in Yourself

---
---
Client Testimonials
"It is a pleasure to work with Judy.  She has great ideas, yet incorporates her client's thoughts also.  I would be happy to have her help again in the future."
Annette  – Aurora, CO
---
"Judy is amazing! She can tackle a variety of projects – she is helping me with several areas of my home and organizing systems. She is very understanding of wherever your starting point is. She is easy and fun to work with and works very hard during her time. She helps you see the progress that you are making and is talented at coaching to help you develop skills to maintain what you have set up with her. She is also willing to just jump in and get things done if there are projects you would like her to take more of a lead on. She is very responsive and flexible and is a great communicator."
Anne – Denver, CO
---