---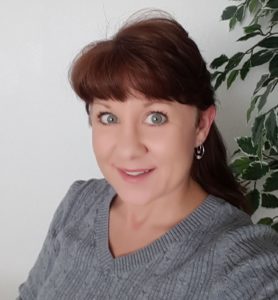 Professional Organizer Service serving Denver, Co and surrounding areas including Aurora, Centennial, Parker, Lone Tree, Highlands Ranch, etc
Denver Organizer's Professional Organizer and Coach, Judy Nicholson has created an organizing service above all others.  This luxury service will help you create spaces you love and get things in order for you.  The result will be less stress, time saved and more money. By creating customized solutions and systems, you'll be able to find what you need, when you need it and create a calm, orderly environment for you and your family.
Maybe you have such a busy schedule with other responsibilities that organizing projects got put on the back burner. Maybe you feel overwhelmed with all the clutter and don't know where to start? Maybe you've experienced life changes and you've gotten behind?  Or maybe you have had setbacks that threw things off track?
We have all experienced busy times of life and changes that have upset our lives and homes.  This can result in unfinished projects, clutter, and chaos in your life.  This is where Denver Organizer comes in!  We'll help you by understanding your goals and make a plan to turn your vision into reality!
We'll help you eliminate chaos, disorder, and stress and create spaces you'll love!
---
---
---
Training and Experience
We have the training and experience to make organizing less overwhelming and stress-free.
We set up systems to keep things in order and teach you how to make it easy to keep organized and have more time to do what you love.
We believe anyone can be more organized, even if you think you can't!
We make it easy and fun while providing efficient and effective customized solutions that work.
No-Judgment Guarantee
As a trained Professional Organizer and Coach, you can rest assured that we offer a 100% Confidentiality and No-Judgment Guarantee.
Your trust and confidentiality are very important to us and we will respect your privacy.
We help you get back on track and catch up on those projects that have become overwhelming,
Or projects that you just want someone to do for you!
We aim to bring ease, comfort, and joy into your life by creating spaces you love!
---
---
Make the Investment in Yourself

---
---
Client Testimonials
"It is a pleasure to work with Judy.  She has great ideas, yet incorporates her client's thoughts also.  I would be happy to have her help again in the future."
Annette  – Aurora, CO
---
"Judy was recommended to me by the decorator I was using and she has been wonderful. Judy works super hard, doesn't slow down, and doesn't shy away from hard tasks. She has helped me clean out many carloads of stuff when I need to clean out our kitchen and basement. She also worked with my kids on cleaning up their rooms plus steps in when I am overwhelmed with various tasks, like putting together my sons IKEA bed or figuring out a system when we did a kitchen remodel."
Tracy – Denver, CO
---
"Judy is amazing! She can tackle a variety of projects – she is helping me with several areas of my home and organizing systems. She is very understanding of wherever your starting point is. She is easy and fun to work with and works very hard during her time. She helps you see the progress that you are making and is talented at coaching to help you develop skills to maintain what you have set up with her. She is also willing to just jump in and get things done if there are projects you would like her to take more of a lead on. She is very responsive and flexible and is a great communicator."
Anne – Denver, CO
---